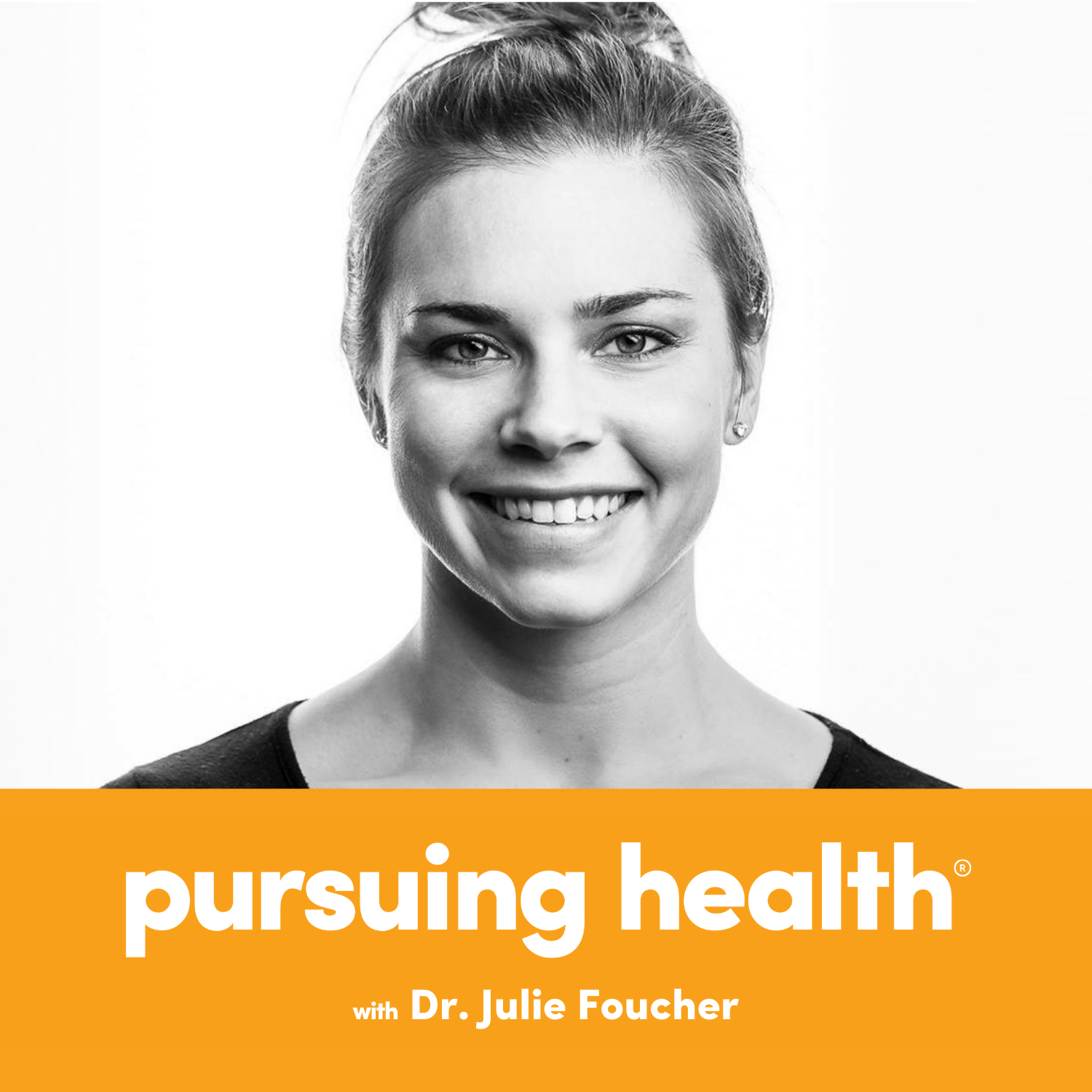 Julie Foucher MD, MS is a four-time CrossFit Games athlete and family physician. Her passion lies in bridging the gap between fitness and medicine to empower individuals to live healthier, more fulfilling lives. She brings you weekly content on Tuesdays alternating between expert interviews and stories from everyday individuals who have used lifestyle to overcome health challenges.
Episodes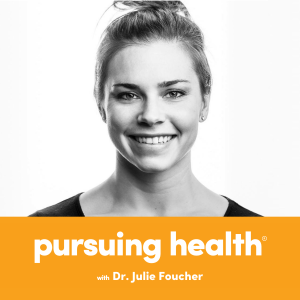 Tuesday Dec 29, 2020
Tuesday Dec 29, 2020
"If a woman can understand how she feels on different days her cycle, then she can start dialing and being more personalized with her training. When the hormones are low, this is where women have more power, more speed, recover better, have more "mojo" because they have less central nervous system fatigue. Around ovulation, with that boost of estrogen, some women feel bulletproof and other women feel a little bit flat, and then a couple days later they'll feel bulletproof, so, understanding that as well. And then when you get into the high hormone phase, with estrogen and progesterone being the highest, this is where we want women to deload more, where they're working functional technique and they're not doing too much high intensity, they're not trying to do top-end VO2 work because physiologically you're fighting your body because there's so many different metabolic and thermoregulatory and metabolic shifts that happen with the hormones. It's really hard to do that high, high intensity in the high hormone phase."
- Dr. Stacy Sims
In the words of Stacy Sims, Ph.D, women are not small men.  Dr. Sims is an applied researcher, innovator, and entrepreneur in human performance, specifically sex differences in training, nutrition, and environmental conditions.   She is dedicated to educating women so that they can use their natural cycle to their advantage and train with their physiology, not against it.
Dr. Sims earned her Ph.D. in Environmental Exercise Physiology and Sports Nutrition from the University of Otago in New Zealand.  From there, she began work as an exercise physiologist and nutrition scientist at Stanford University, where she specialized women's health and performance.
During her tenure at Stanford, she had the opportunity to translate earlier research into a science-based layperson's book, ROAR: How to Match Your Food and Fitness to Your Unique Female Physiology for Optimum Performance, Great Health, and a Strong, Lean Body for Life.   In the book, she provides insights into how women can adapt their nutrition, hydration, and training to optimize their performance across the lifespan.
Dr. Sims's contributions to the international research environment and the sports nutrition industry have established a new niche in sports nutrition and established her reputation as an expert in sex differences in training, nutrition, and health.
She is a regularly featured speaker at professional and academic conferences, including those hosted by US Olympic Committee, High-Performance Sport NZ, and USA Cycling, and is a Senior Research Associate at AUT University.
I was first introduced to Dr. Sims's work by Dr. Matt Dawson and today's co-host, Dr. Mike Mallin of Wild Health, and since then, it's seems like I've heard her name everywhere!  So many Pursuing Health listeners have suggested an episode with Dr. Sims, so I was excited to have a chance to chat with her to learn more about her work.  We discuss the general differences between male and female physiology, how women can tailor their nutrition, fitness, and hydration to optimize their performance at different times in their cycle, and considerations for peri- and post-menopausal as well as pre- and post-partum athletes.
*Dr. Sim's bio adapted from her website
In this episode we discuss:
Dr. Sims's background and how she became interested in women's health and performance
The general physiological differences between men and women and the female hormone phases
Ways women can adapt their training around their cycle
Methods Dr. Sims's likes for tracking the female cycle
How macronutrient consumption should be adjusted for different times in the cycle
How hormones can affect thirst, and considerations for hydration
The importance of adjusting training intensity at different times during the cycle
Tips to help female CrossFit athletes optimize their training
Changes women experience during peri- and post-menopause and exercise changes that should be considered
Pregnancy and post-partum training and nutrition considerations for athletes
Why fasting is not ideal for female athletes
Lessons Dr. Sims would share with her younger self
Comments
(1)
To leave or reply to comments, please download free Podbean or